The 'Battle of the Bands' event put on by Mr. James Cortez was an outstanding success. With more than a little skepticism, NPBB members rehearsed and prepared as we entered unknown territory. A 'big band' is a gathering of about 15-20 members with 5 saxes, 4 trumpets, 4 trombones, drum set, bass, piano, guitar, and singer(s). Well, James had the grand idea of combing 2 of THOSE and as many swing dancers as he could find, put them all in a ballroom and let the chips fall where they may. It was a resounding success.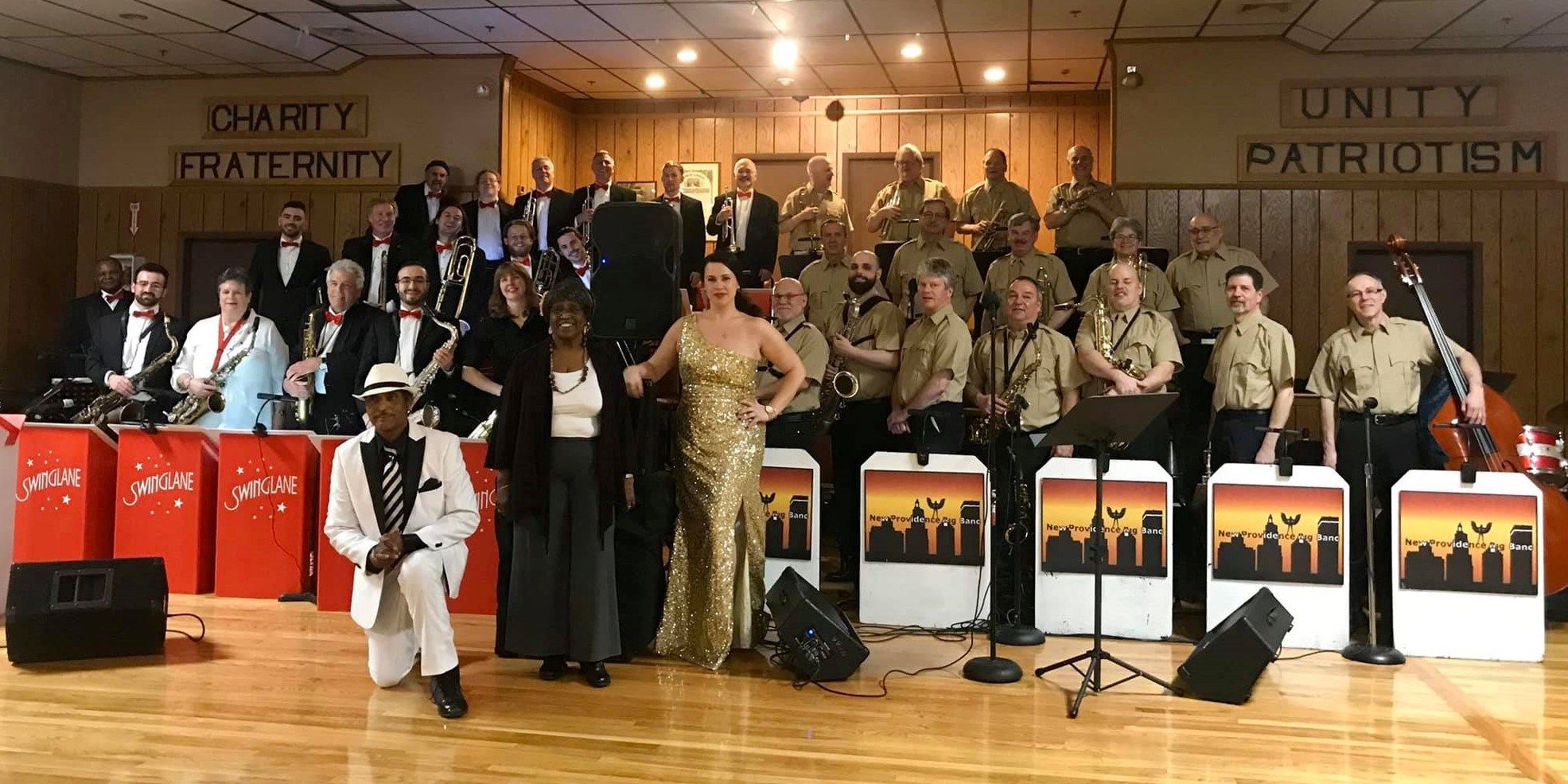 The night started with a swing dance lesson by Rebekah and Brian. They expertly guided newbies and seasoned dancers through a series of swing moves, designed to build confidence and some smooth dancing. Then the bands kicked off the evening with a double big band rendition of 'Moten Swing', with both groups playing. Yes, we all played together with only a count off and the rhythm sections to guide us. I think we were all a bit surprised at how well it turned out, with only a short collaboration before the gig. As promised, dancers filled the floor, and the night was off to a superb start.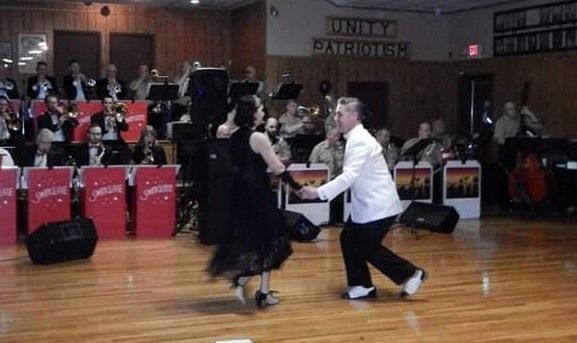 Throughout the night, the bands traded 25-minute sets, so there was never a lapse in music. Somewhere in the middle, there was a dance-off as we played 'C Jam Blues'. The timing was perfect as James came to the band to end the dance-off. That part was without any rehearsal. 
The dancers were 'dressed to the nines'. James set up a Broadway-type of photo-booth, with candid shots of happy dancers throughout the night.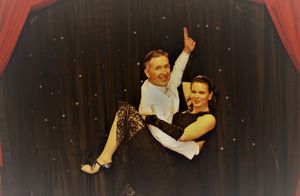 The night ended with both bands playing 'In the Mood.' What better tune to end the night? The saxes in both ensembles traded solos, and we even managed to get 8 trombone players to play the low notes at the end very softly. 
Our hats are off to James Cortez and his (not so crazy) dream. It could not have happened without Rebekah, Brian, Don Chilton and the Larry Brown Swinglane Orchestra, Steve Leonard and The New Providence Big Band, and the many others who made this possible.