The USO Review Show Presented by the 
New Providence Big Band
---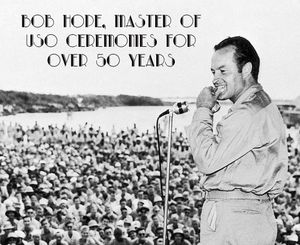 The New Providence Big Band is now offering a USO WWII style show. To make this event even more special we have added a number of extraordinary guests to enhance our program. In order to add even more authenticity we will follow in Bob Hope's footsteps and even add a few of his jokes, while "Thanks for the Memories" plays in the background. 
Besides our swinging 17 piece band in military garb, we have added a Master of Ceremonies, who will guide you through the program; you may also expect our Jitterbug/Lindy Hop dancers to ask you to dance.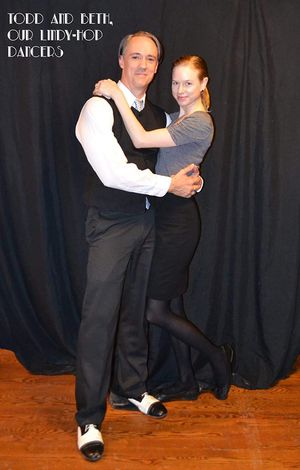 Our own 'Boogie Woogie girl' trio will be singing some great Andrew's sisters hits, including "Boogie Woogie Bugle Boy" and "Beat Me Daddy, Eight to the Bar".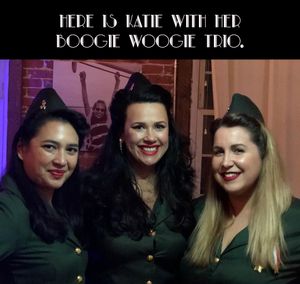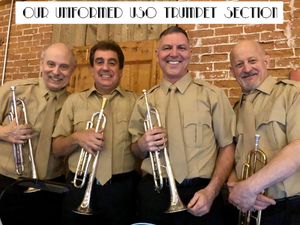 The award winning 17 piece New Providence Big Band will be playing USO favorites for the entire event, and of course, the dance floor is always open.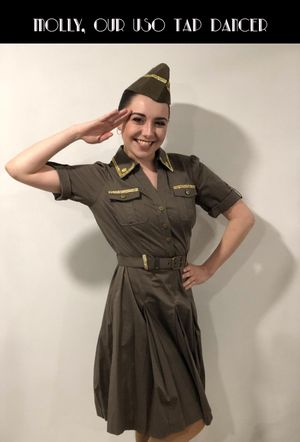 Our tap dancer will be tapping to the big band classics like "Cute" and "Sweet Georgia Brown" from the Glenn Miller and Count Basie big bands.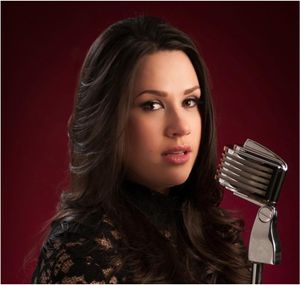 Katie Kleyla is our Marilyn Monroe, Raquel Welsh, Lola Falana, and Joey Heatherton all rolled into one. She is simply one of the best female vocalists on the east coast.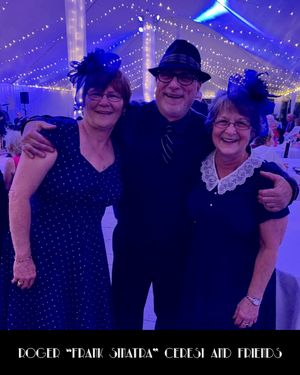 And last but not least, we have our very own Frank Sinatra, Roger "Francis" Ceresi will sing classic Sinatra hits like "The Best is Yet to Come' and "The Lady is a Tramp". 
Please Note: 
I would like to inform everyone that we are not connected to the actual USO (United Service Organization). We are however a great admirer of that organization, and their entertainers. 
The show is approximately 3 hours long with two fifteen minute intermissions. The intermissions are primarily used for costume and stage changes. 
There are approximately 23 musicians and entertainers used in this show. 
The pricing for this show is $2,500, however we do put a value on our existing customers, benefits, and charities. 
Please call or email for further information. 
Thank You, 
Craigsleonard at aol.com 
(401) 323-6909