The New Providence Big Band Presents 
The Swing Era 1935-1945
---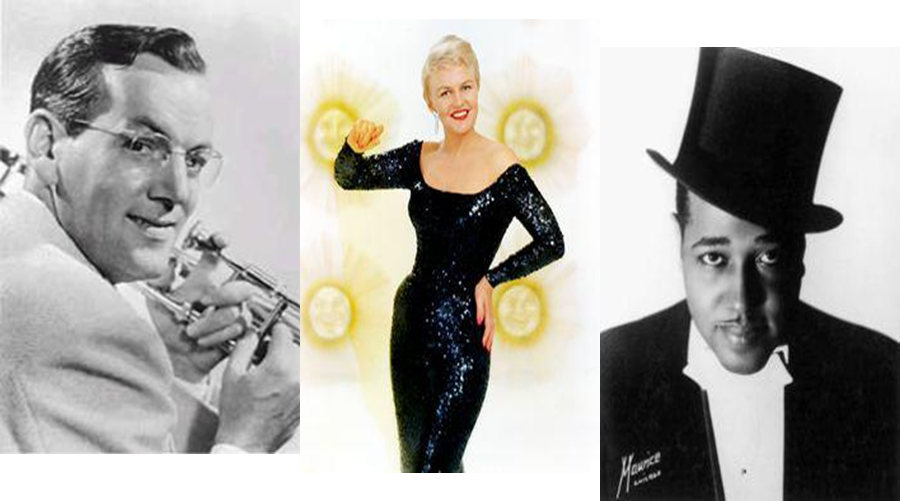 This is where we really make things happen, the swing starts here, if you know our three legends pictured above, you will love the sounds of our full horn section with a fabulous songstress. If you don't know who they are, then sit back and be amazed, or even better start dancing. There is nothing as fantastic as a great swing band with a great singer. The beautiful, incomparable …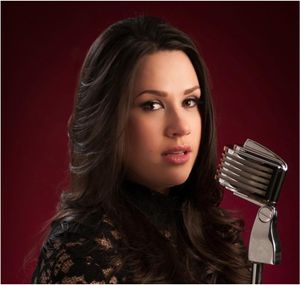 Katie Kleya
Glenn Miller, Peggy Lee, Duke Ellington, Harry James, Artie Shaw, Benny Goodman,
Ella Fitzgerald, Tommy Dorsey, Chick Webb, Doris Day, Billie Holiday, Andrews Sisters,
Frank Sinatra, Les Brown, Buddy Rich, Woody Herman, Cab Calloway, Stan Kenton,
Louis Armstrong and more.
These are just some of our favorite Big Band Leaders and Vocalists. It really is true that "It don't mean a thing if ain't got that swing". Our songs are perfect for the Jitterbug, Lindy Hop, West Coast Swing, East Coast Swing, and even the old Charleston. If you give us a little notice we can even throw in a Cha-Cha and Tango.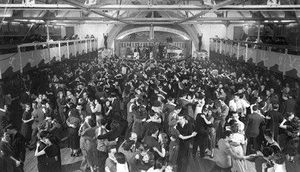 We will make your event a memorable experience and as always we are very affordable. There are many times when we are less expensive than a DJ.